Transformer Protection Panel
Prevention of electrical failures in protected facilities.
Protection the transformer damage.
Well protect transformer internal fault (current differential, overcurrent, earth fault, thermal fault and etc.)
Applicable to buildings, substations, power plants, and industrial facilities.
SEL (487E) relay is used as main protection for transformer and SEL (751) relay is used as backup protection.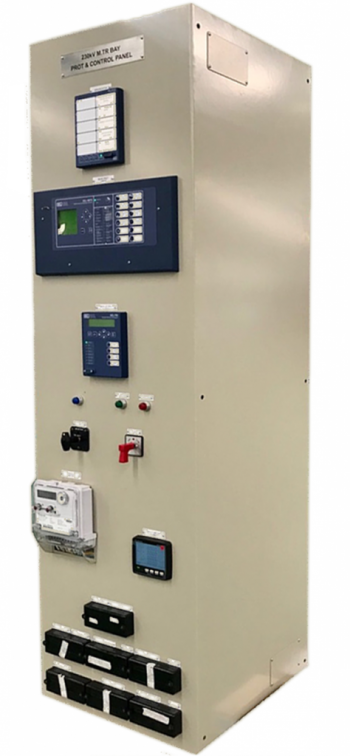 Panel Type
230kV M.TR BAY PROT. & CONTROL PANEL
Panel Size (Indoor)
600W x 2150H x 600D mm
800W x 2350H x 850D mm (Standard)
* Panel size can be changed depending
on the environment in which it is applied.
Method of installation
Self-standing (With Panel Base )
Door handle
Handle with key
Wiring mark ( Hot mark )
Black letter and white background
Ground Bus
Copper ( 5tx30 mm)
Control Voltage
220/110V DC
Control cable
0.6/1.0kV, XHHW/SIS XLPE Insulated, PVC/Cu
Metal Thickness(for Enclosure Body)
Up to 3mm
Painting Thickness
More than 80µm
Metal Type
EGI (Electro Galvanized Iron) Sheet
Degree of Protection
IP43
Colour
RAL7032, RAL7035, RAL7033Z
Cable Entry
Bottom
Installation Type
Indoor
Applied Standard
IEC 60529