COS PANEL
Change Over Switch panel manually transfers a power supply from its primary source to a backup source when failure or outage in the primary source.
When a failure occurs in a primary power system, user shall makes manual change to backup source (eg: generator ).
Change Over Switch panel includes two incoming sources for primary and backup and one outgoing source for load.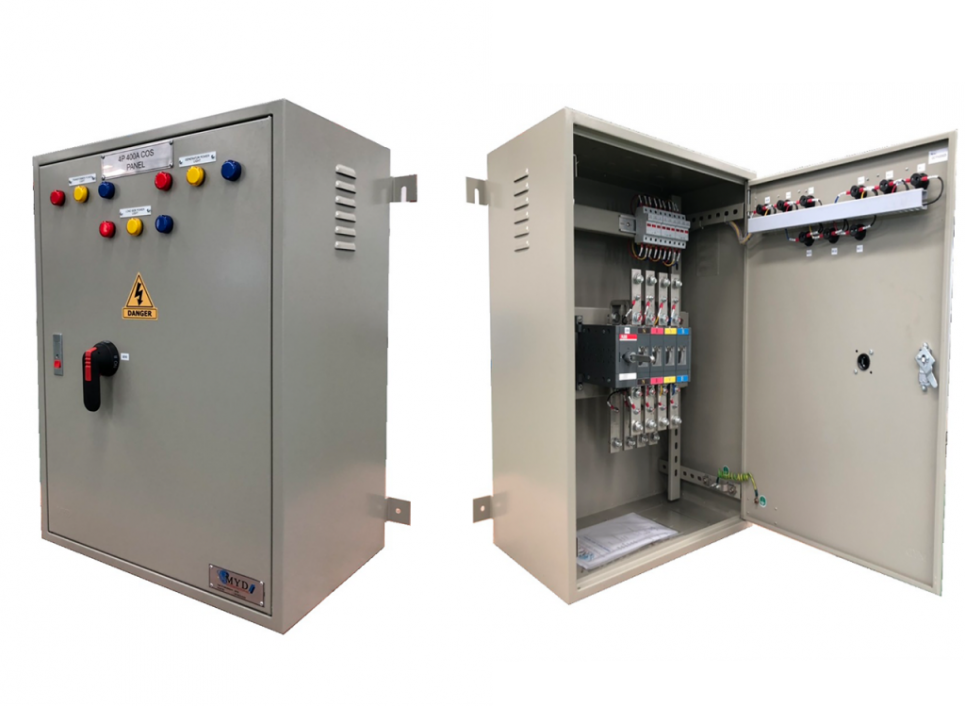 Panel Type
COS (Change Over Switch) Panel
Rated Current (In max)
40A,63A,80A,100A,125A,160A,200A,250A,315A,400A,630A,800A
1000A,1250A,1600A,2000A,2500A,3200A
* Panel size can be changed depending
on the environment in which it is applied.
Number Of Pole
2/3/4 Pole
Rated Operating Voltage (Ue)
600V/750V
Frequency
50Hz/60Hz
Control Voltage
400VAC
Rated Insulation Voltage (Ui)
750V/800V
Rated Impulse Withstand Voltage(Uimp)
8kV
Metal Thickness (for Enclosure Body)
Up to 2.0mm
Metal Type
EGI (Electro Galvanized Iron) Sheet
Degree of Protection
IP3X~IP42
Colour
RAL7032, RAL7035, RAL7033Z
Cable Entry
Top/Bottom
Installation Type
Indoor
Applied Standard
IEC 61439-1/2