MDB AND DB PANELS
Main Distribution Board panel divides an electrical power feed into subsidiary circuits.
Provide a protective fuse or circuit breaker for each circuit in a common enclosure.
It accepts the main power to home and distributes electrical current to various sub-distribution circuit or board.
The distribution of power to the various circuits are protected from over-current and short circuit current by th e use of breakers or fuse.
Distribution Board panel also provides protective fuses or circuit breakers for each end circuit in a common e nclosure.
Customized designs can be negotiate according to customer request.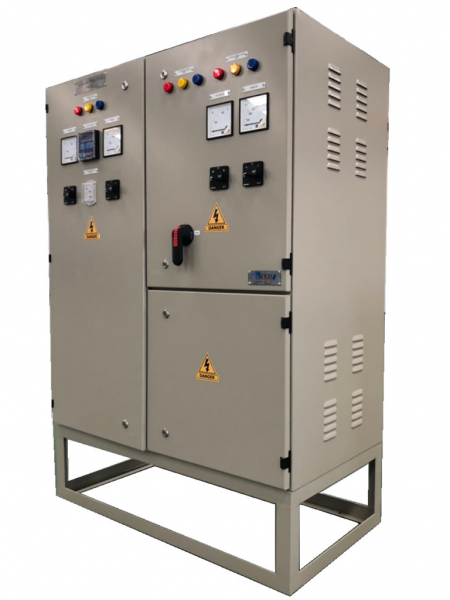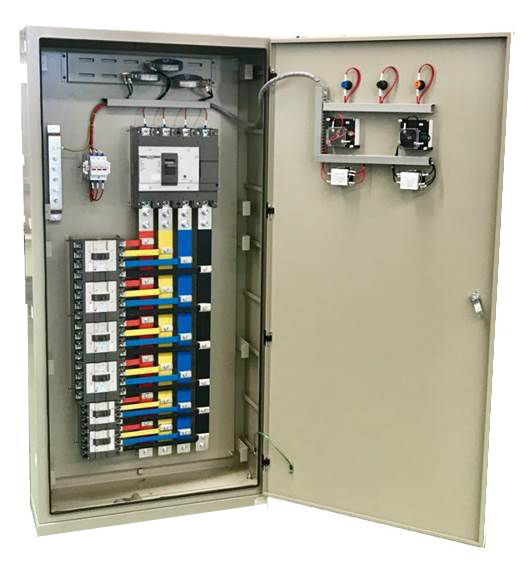 Panel Type
MDB (Main Distribution Board) Panels &  DB(Distribution Board) Panel
Rated Current
32A, 50A, 60A, 100A, 200A, 400A, 630A, 800A, 1000A
* Panel size can be changed depending
on the environment in which it is applied.
 
Rated Operating Voltage (Ue)
600/690 VAC
Frequency
50Hz/60Hz
Rated Insulation Voltage (Ui)
690/750V
Rated Impulse WithstandVoltage (Uimp)
8kV
Rated Short-Circuit BreakingCapacity (Icu)
Up to 85kA
Metal Thickness (for Enclosure Body)
Up to 2.0mm
Metal Type
EGI (Electro Galvanized Iron) Sheet
Degree of Protection
IP3X (Indoor)~IP55 (Outdoor)
Color
RAL7032, RAL7035, RAL7033Z
Cable Entry
Top/Bottom
Installation Type
Indoor/Outdoor
Applied Standard
IEC 61439-1/2
Form Of Separation
Form 1 to Form 3B