MORTOR CONTROL PANEL
Motor Control Panel is an assembly to control some or all electric motors in a central location.
It consists of multiple enclosed sections having a common power bus and with each section containing a combination starter, which in turn consists of motor starter, fuses or circuit breaker, magnetic contactor and overload relay.
Motor control panel can also include push buttons, indicator lights, variable-frequency drives, programmable logic controllers, and metering equipment.
It may be combined with the electrical service entrance for the building.
Motor control panel are used in many industrial and commercial applications.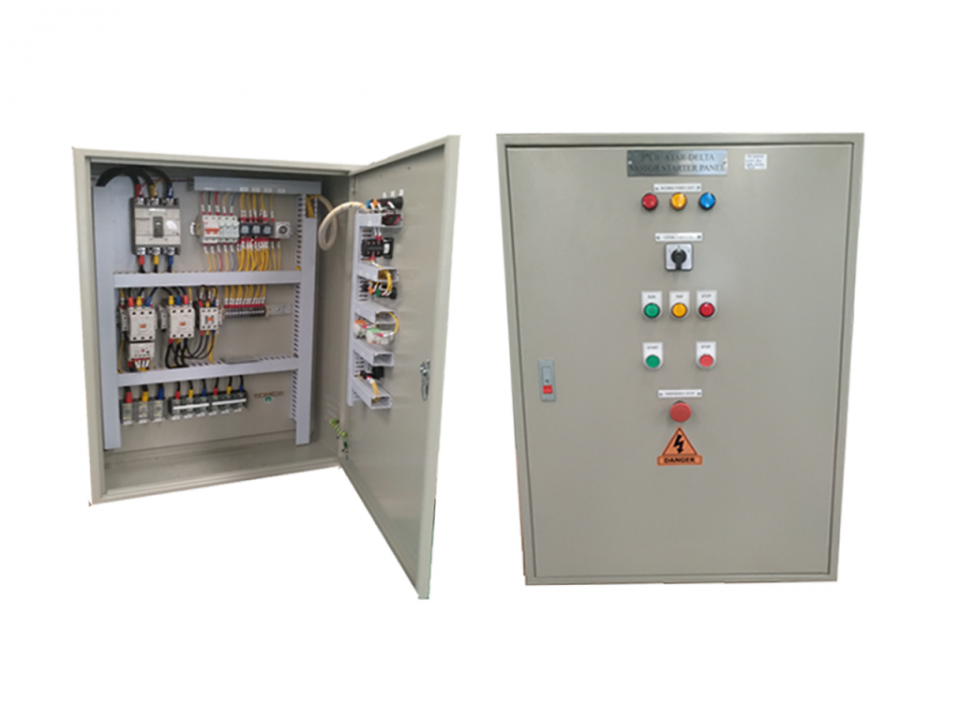 Panel Type
Various Type Of Motor Control Panel (DOL/Star-Delta)
Motor Power Rating (kW)
0.37kW (0.5HP) ~ 75kW (100HP)
* Panel size can be changed depending
on the environment in which it is applied.
 
Rated Voltage (Ur)
400 VAC
Frequency
50Hz/60Hz
Control Voltage
230 VAC
Rated Insulation Voltage (Ui)
750/800 VAC
Metal Thickness
(for Enclosure Body)
Up to 2.0mm
Metal Type
EGI (Electro Galvanized Iron) Sheet
Degree of Protection
IP3X (Indoor) / IP43 (Outdoor)
Color
RAL7032, RAL7035, RAL7033Z
Cable Entry
Top/Bottom
Installation Type
Indoor/Outdoor, Wall Mounting & Floor Standing
Applied Standard
IEC 61439-1/2